Largometraje documental. 90 min. EEUU, ESPAÑA . 2019. Dirigido por Beth Aala.
Feature documentary. 90 min. USA, SPAIN. 2019. Directed by Beth Aala.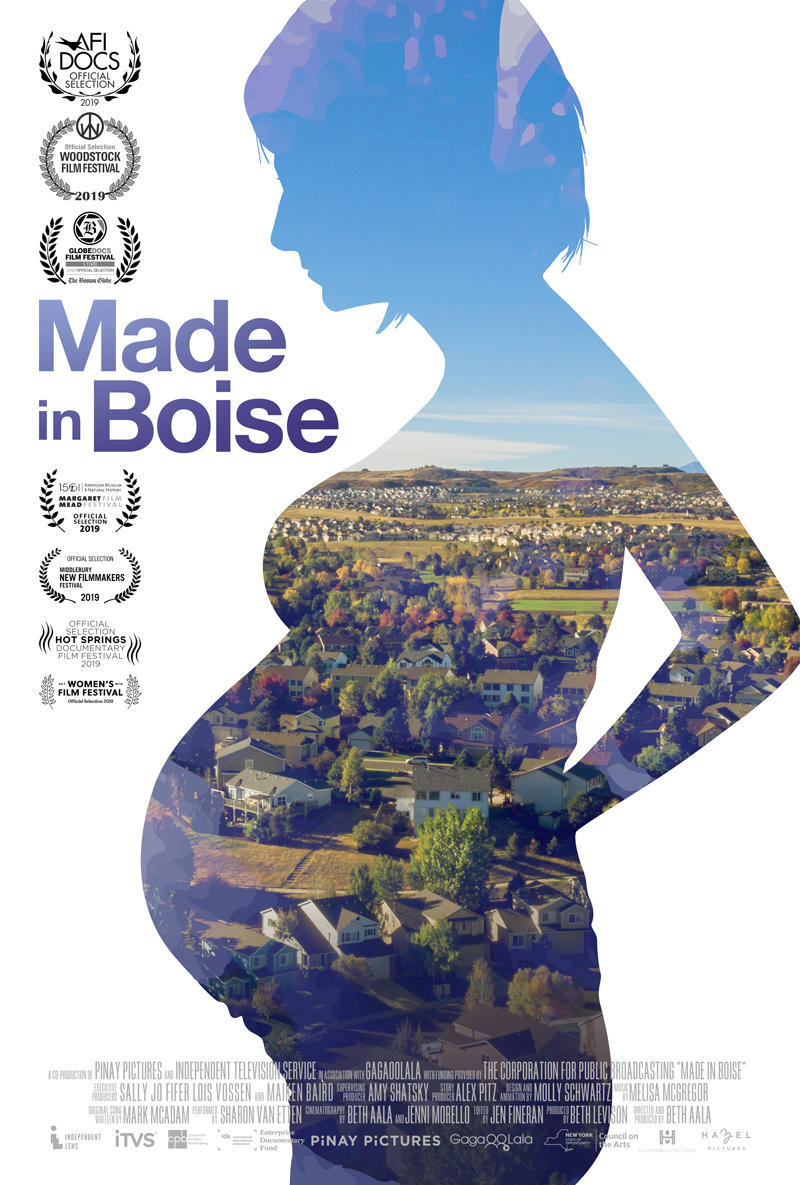 Cuatro mujeres dan sentido a sus vidas gestando bebés para extraños en el corazón conservador de Boise, Idaho, la "capital subrogada" no regulada y no oficial de los Estados Unidos, y encuentran complejidades inesperadas en el camino.
Con el apoyo de ITVS, IDA Documentary Enterprise Grant, Chicken and Egg y NYSCA
Four women find purpose carrying babies for strangers in the conservative heartland of Boise, Idaho – the unregulated and unofficial "surrogacy capital" of the United States – and encounter unexpected complexities along the way.
Supported by ITVS, IDA Documentary Enterprise Grant, Chicken and Egg and NYSCA
In the idyllic city of Boise, nurses, nail technicians, and stay-at-home mothers are choosing to become paid surrogates for people from around the world. Made in Boise offers a rare glimpse into this mysterious world by intimately following the lives of four surrogates, as they build relationships with the intended parents, prepare for the rigors of pregnancy, and navigate the mixed feelings of their own families, who struggle to understand their choice to risk the physical and emotional complications of carrying babies for someone else.
Legal in some states and illegal in others, a number of states, including Idaho, have no laws governing surrogacy on their books at all. As the number of surrogate births surge across the country, Boise has become an epicenter of the movement, with a large population of healthy women of reproductive age and a significant number of Mormon and Catholic communities who value large families. In this "City of Trees" with a population of a little over 200,000, it is estimated that one in 15 mothers will carry a baby for a stranger at some point in her life. For couples who struggle with infertility, for gay couples, and single men, this industry — outlawed in many countries around the world — is often the last resort to biological parenthood.